_ _ _ _ _ _ _ _ _ _ _ _ _ _ _ _ _ _
You are 15 people in your team -
but you don´t play at the same yard

What is your solution?
We can help you
_ _ _ _ _ _ _ _ _ _ _ _ _ _ _ _ _ _
With us, you not only get a nice day - you'll get development too.
If you want to throw an ax, we are not your solution.

We will show you and your team what it means to have an expeditionary mindset. Our goal is that you will have developed your ability to follow suitably independently of challenges and create a willingness to act effectively as a team and on time. It will require your full focus and you will be practiced in dealing with a variety of situations under time pressure and with poor decision making.
Our team development is about leadership, the view of your own ability, the ability to adapt and the
range of risks surrounding the group.
All our team developments are tailored to suit your group's needs - but we are based on knowledge of solution-focused conflict management, leadership, constructive communication and change management. We also look at the team's inward behavior, values ​​and norms, learning from each other, workplace culture and the company / group goals.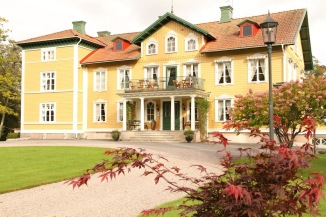 TEAM DEVELOPMENT (8 hours)
09.00 - 17.00 at Sätra Bruks Mansion
Quantity: At least 10 people
Cost: From SEK 2,900/pers ex VAT including lunch, coffee and development materials

TEAM DEVELOPMENT (Lunch to lunch)
12.00 - 12.00 at Sätra Bruks Mansion
Quantity: At least 10 people
Cost: From SEK 4,800/pers ex VAT including full board in single rooms and development materials
With a good team and people who enjoy your business, you´ll come farther
The company and the organization serve to identify and address the factors that affect.
We help you to find those sore throats that create uneasiness and pain in the stomach and instead we create a sustainable workplace that focuses on the healthy and reducing the sickness and you will work more efficiently. After you have done a team development with us - our hope is that you will communicate more clearly, you will have found several common denominations for the group, as well as learned to benefit from each other's differences.
But above all, you will have a very fun and developing time together.